Samsung Galaxy Z Fold4 12GB 512GB
₨ 539,999
Samsung Galaxy Z Fold4 12GB 512GB
Compare
Description
"The Z Fold4 is still unmatched in terms of productivity and multitasking."

Forbes Patrick Moorhead

From Forbes. © 2022 Forbes. All rights reserved. Used under license.

Samsung Galaxy
Z Fold4 and Z Flip4

"Foldable devices are about to be not just a thing, but THE thing"

TechRadar 08/2022
FORM FACTOR
Stands out. Stands up. Unfolds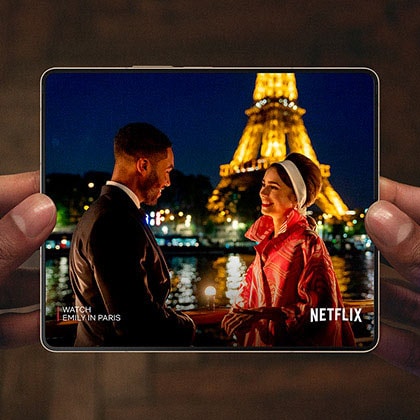 Easy to use in one hand with a 6.2-inch Cover Screen.1 In both hands, the 7.6-inch Main Screen makes it your ultimate do-more device.2 And when you need to go hands-free, simply set it down, find a good angle and leave it there while you get more done.3
*Image simulated for illustrative purposes. Actual UI may be different.
*Netflix streaming membership required.
Cover ScreenA wider aspect ratio lets your apps comfortably fill the screen, but still keeps keys within thumb's reach for one-handed control.
*Compared to Galaxy Z Fold3 5G.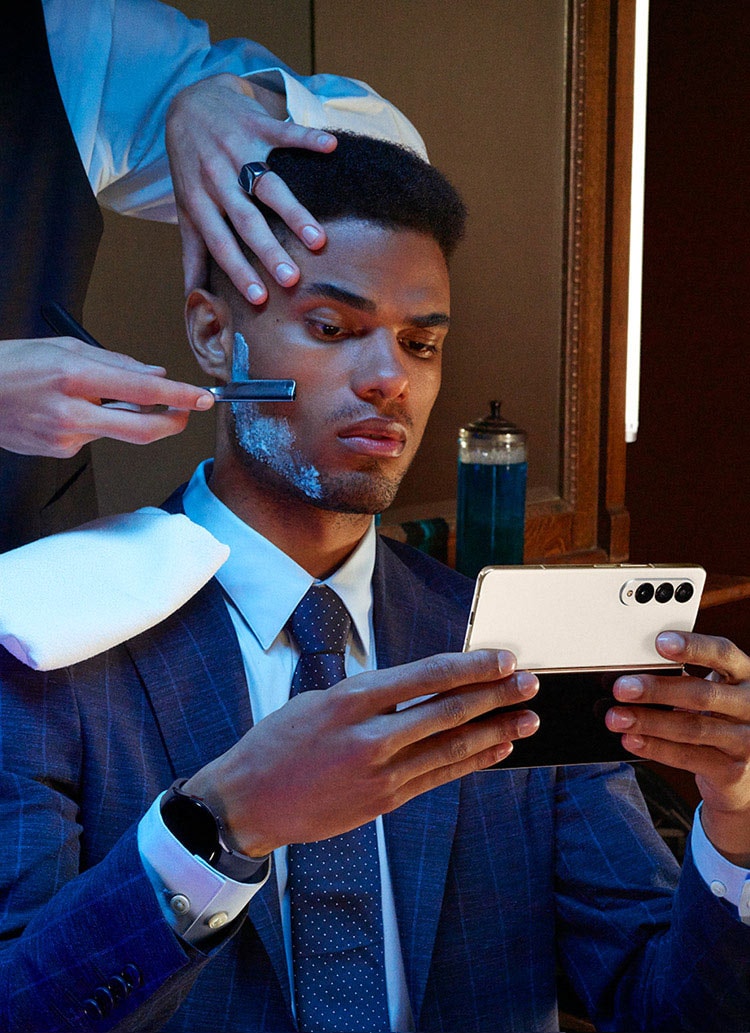 SIZE & WEIGHT
A new spin on slim

It's basically two phones in one — with nearly the weight of a less-flexible phone. Slimmed down everywhere but the screen, minimized bezels and lightweight materials make Galaxy Z Fold4 even more pocket-friendly.
COLORS
Finishes with finesse
The elegant combination of a unique form factor with naturally classic hues turns heads with every unfold. Select from Graygreen, Phantom Black or Beige.4
Galaxy Z Fold4 in Graygreen seen from three angles to show the corner, hinge and rear.
Work-life balance brought to mobile
Partially unfolded Galaxy Z Fold4 Main Screen. Its screen is divided into two windows. One window is a memo in Galaxy Notes. The other window is a video being played in the Gallery app.
MULTITASKING
Do more than more
Wipe out tasks in fewer taps. Add apps to the Taskbar, your multitasking secret weapon, for quick navigation and bouncing between windows when you're in the groove.5 And with App Pair, one tap launches up to three apps, all sharing one super-productive screen.6
*Image simulated for illustration purposes. Actual UI may be different.
Unfolded Galaxy Z Fold4 with three windows open on the Main Screen. The Gallery app is open on the left half of the Main Screen. The right side is divided into two apps. Samsung Notes is open on the top right. The Messages app is open on the bottom right. A photo from the Gallery is placed in Samsung Notes and shared in the Messages chat.
MULTI VIEW
Give your back button a break
Whether toggling between texts or catching up on emails, take full advantage of the expansive Main Screen with Multi View. Apps optimized with One UI give you menus and more in a glance for faster, more efficient multitasking on a smartphone.
*Image simulated for illustrative purposes. Actual UI may be different.
*Galaxy Z Fold4 requires the latest Microsoft Outlook (minimum version 4.2222.0.) for this feature.
*Screen layout adjustment availability may vary by app.
*Availability of feature may vary by country or region.

S PEN
Galaxy Z Fold4 in Phantom Black seen from the rear. An S Pen Fold Edition is placed along the rear side.
IMMERSIVE VIEW
Immersive, impressive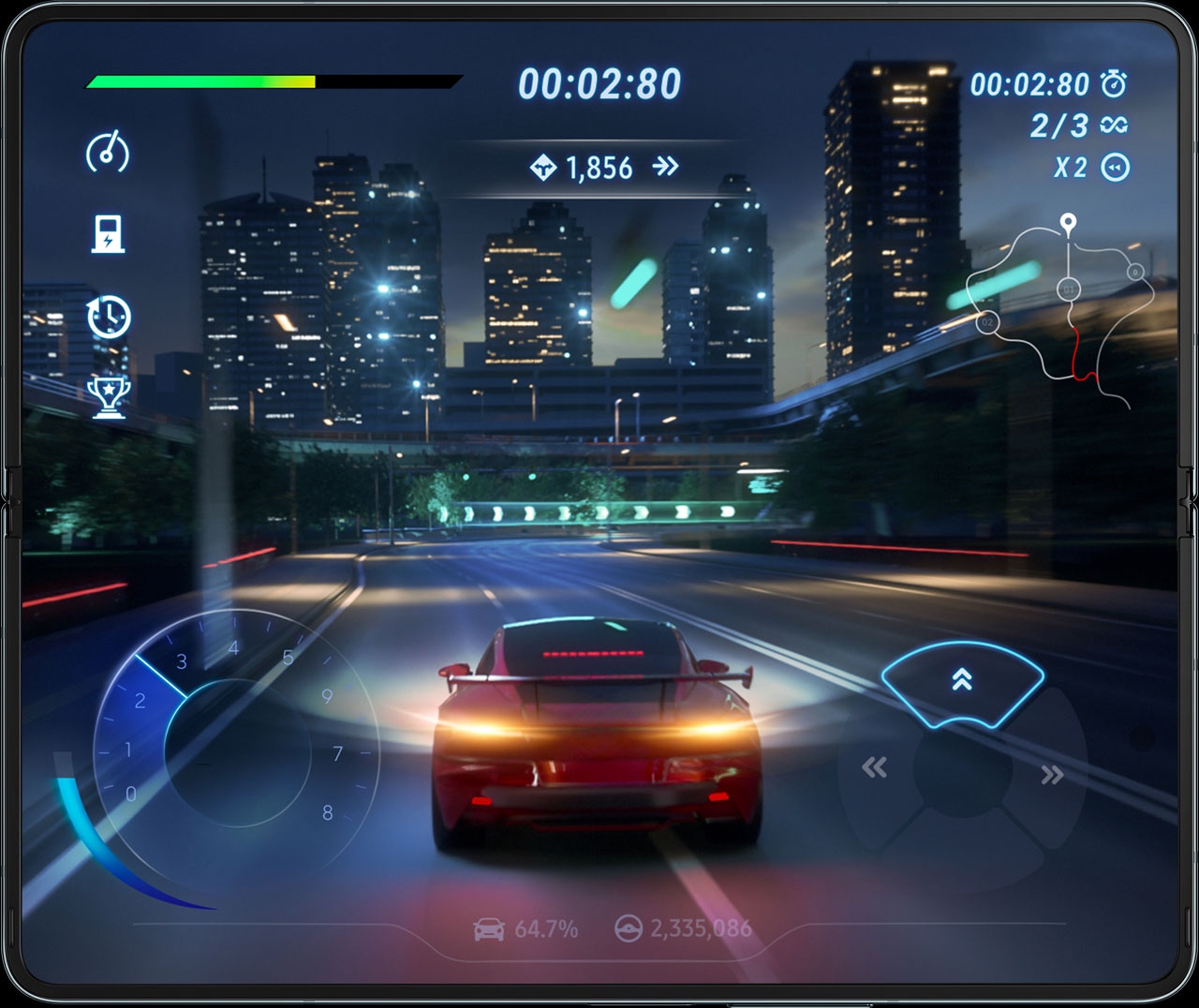 Now you can really get into the zone. Pushed-back bezels plus an even more camouflaged Under Display Camera on a breathtaking 7.6-inch Infinity Flex Display means there's more screen and no black dot getting between you and your favorite games.2,9,10
*Image simulated for illustrative purposes. Actual UI may be different.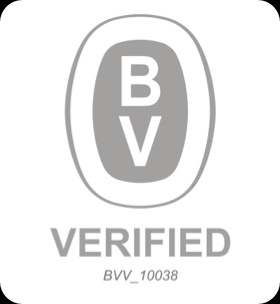 Amp up your large-screen experience with the immersive Dolby Atmos audio experience and stereo speakers.
120HZ DISPLAY
120Hz.
Smooth gaming.
Smooth viewing
Swiping through the newsfeed or gliding through games, it all flows smoothly on a display that ramps up to 120Hz. This refreshingly responsive screen even adapts the refresh rate to optimize the view for you.12
*Image simulated for illustrative purposes. Actual UI may be different.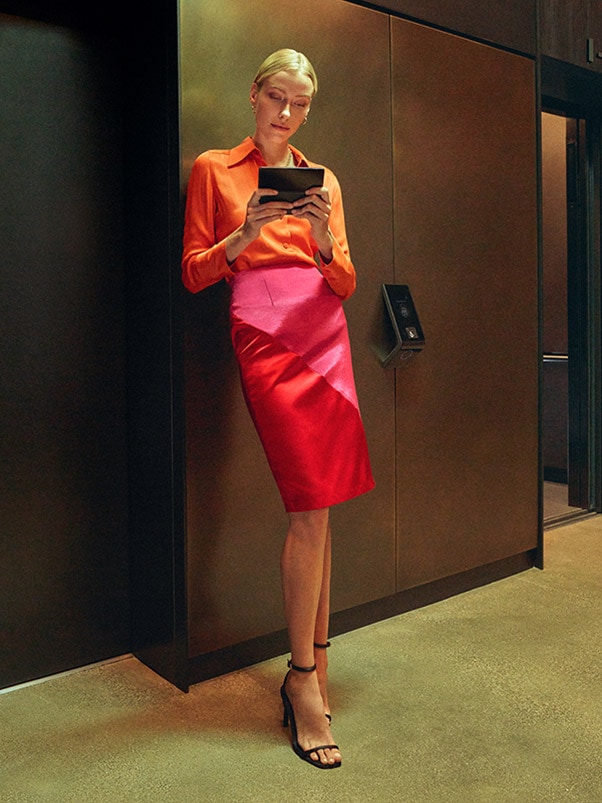 PARTNERSHIPS
Folding all your faves into one device
Out of the box, Galaxy Z Fold4 comes with plenty of tools to get your gears moving. And when you add third-party apps optimized for Multi View, you'll be unlocking new levels of convenience with every tap.
Unbelievable tech, unbreakable design
A folded Galaxy Z Fold4 seen at an angle showing its Cover Screen and bottom sides. The display has a colorful graphic wallpaper onscreen. The phone has water splashing around it.
IPX8 WATER RESISTANCE
The first foldables that can take on water
Be adventurous. You don't have to sweat the forecast when you've got one of the world's first water-resistant foldable smartphones.13
EXTERIOR
Prepared for impact
From the inside out, Galaxy Z Fold4 is made with materials that are not only stunning, but stand up to life's bumps and fumbles. From the glass to the metal, these are the toughest Samsung Galaxy foldables ever.
A collage of four Galaxy Z Fold4 phones. One phone is seen from the front at an angle with layers coming off of the display to represent its strength. Two phones are seen from the side to show the extruded shape and three lenses of the linear Rear Camera. The fourth is seen partially unfolded, its Main Screen facing forward. The display has a colorful graphic wallpaper onscreen.
SAMSUNG CARE+
Accidents can be forgiven
Enroll in a worry-free Samsung Care+ to stay protected from accidental damage.
Your nights just got more flexible

MULTI-CAMERA SYSTEM
Pro-grade Camera that stands on its own
With the upgraded Rear Camera, Space Zoom and Nightography, we're bringing a pro-level kit to the foldable form for the first time.14 Use the massive Main Screen as a viewfinder to flex your photo skills with new tech.
12MP Ultra Wide Camera
50MP Wide-angle Camera
10MP 3x Optical Zoom Telephoto Camera
4MP Under Display Camera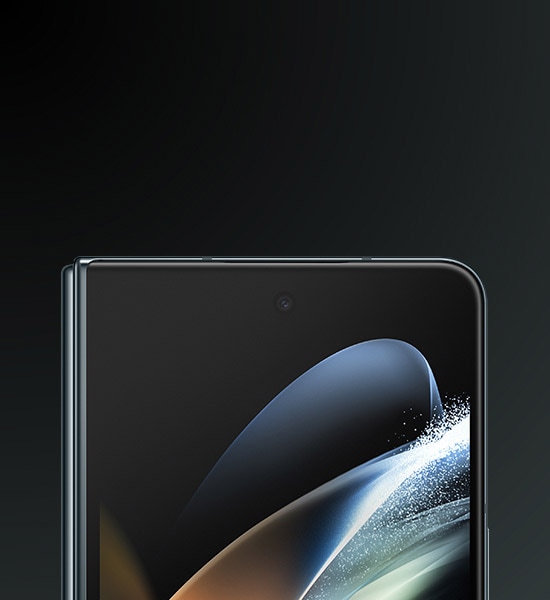 10MP Cover Camera
NIGHTOGRAPHY
Shots in the dark hit different
When action-packed days turn to action-packed nights, details stay clear after dark. Advanced OIS and VDIS smooth out video while Super Night Solution limits noise — all for stunning low-light clips begging to be replayed.
It's never too late for great portraits. Galaxy Z Fold4's rear cameras use innovative hardware and software that work together to bring more light to low-light photos. From dusk to dawn and beyond, a powerful processor gives an intelligent boost of color and clarity to every shot.
HIGH RESOLUTION
Nail the details
With the 50MP Wide-angle Camera, even quick snaps are high-resolution masterpieces. Elevate depth and sharpness with Detail Enhancer, taking the best aspects of your shots and leaving blur behind.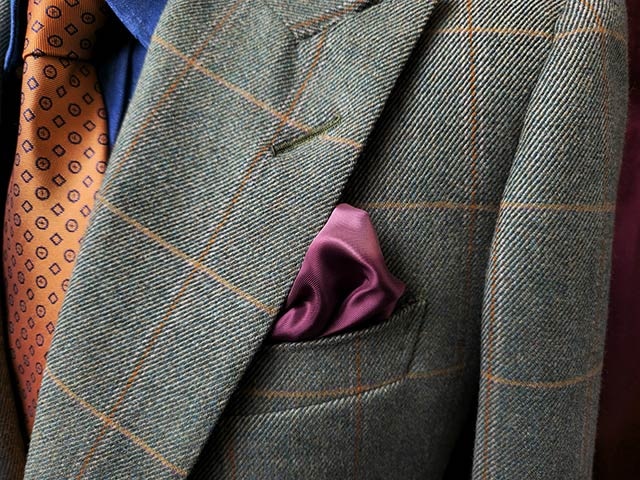 30x Space Zoom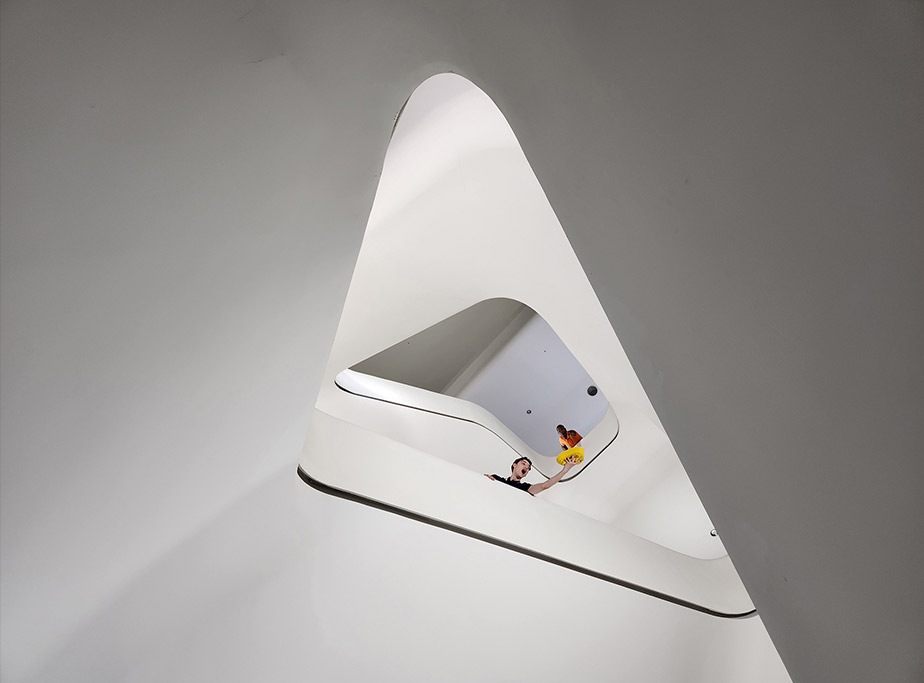 30X SPACE ZOOM
Fold's best zoom, so far
Scooch in closer with 30X Space Zoom. The Telephoto Camera's 3x Optic Zoom teams up with Super Resolution Zoom to bring you closer to the action than ever before on a Fold.14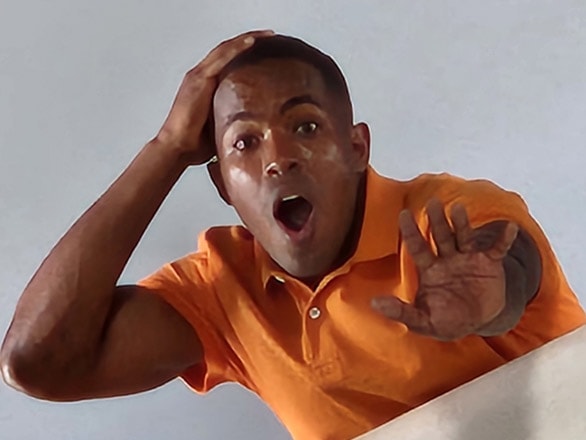 Dual Preview

Let your subject play creative director. The preview appears on the Cover Screen, giving them a chance to adjust and look their best before you snap.15

Capture View

Like a photo monitor in your pocket, Capture View shows you previews of the photos you just took, so you can check and reshoot with ease.

Rear Cam Selfie

Bust out the selfies in high resolution. The Cover Screen acts as viewfinder, letting you capture your best side with the 50MP Wide Camera.

Expert RAW

Pro mode leaps to another level when you download Expert RAW. Take full control over your shots and save the RAW files right to your Gallery.16

AI Edit

Now post-production takes place on your phone. Retouch photos with ease using Photo Remaster and remove the things you don't want with Object Eraser.
The connected power of Samsung Galaxy
*Galaxy Z Flip4, Galaxy Watch5 and Galaxy Buds2 Pro sold separately.
Smart Switch
Pick up where you left off
No matter what device you're laying to rest, move your favourite apps, photos, messages and even settings to your new Galaxy Z Fold4 in just a few simple steps.18
*Image simulated for illustrative purposes. Actual UI may be different.