Samsung Galaxy Watch 5 Pro 45mm SM-R920
₨ 84,999
Samsung Galaxy Watch 5 Pro 45mm SM-R920
Compare
Description
Galaxy Watch5 Pro Bluetooth (45mm)
Galaxy Watch5 Pro
*Image simulated for illustrative purpose. Galaxy Watch5 Pro has been tested under lab conditions by a third party for dust-resistance: 2kgs of talc powder (max. diameter of 0.05mm) per cubic meter was blown into a test chamber housing the device (air pressure within device kept below surrounding air) for 2 hours. Rated IP68. Dust-resistance may vary by actual usage conditions.
Stay on track with GPS route tracking 
2x tougher Sapphire Crystal 
Biggest battery in our wearable series
The smartwatch designed for adventurers
EXPLORATION
Your guide to adventur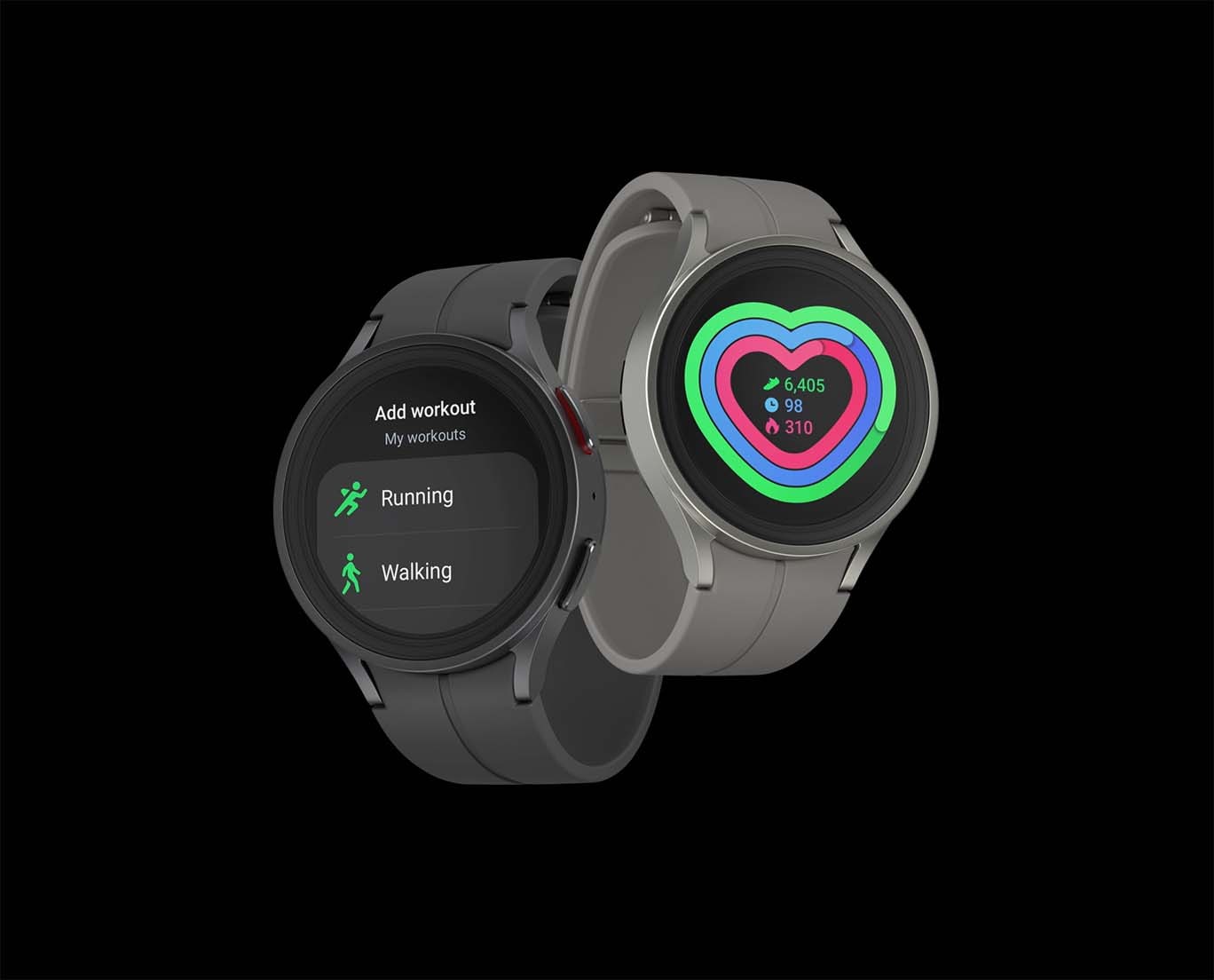 GPS ROUTE TRACKING
Turn by turn
track your burn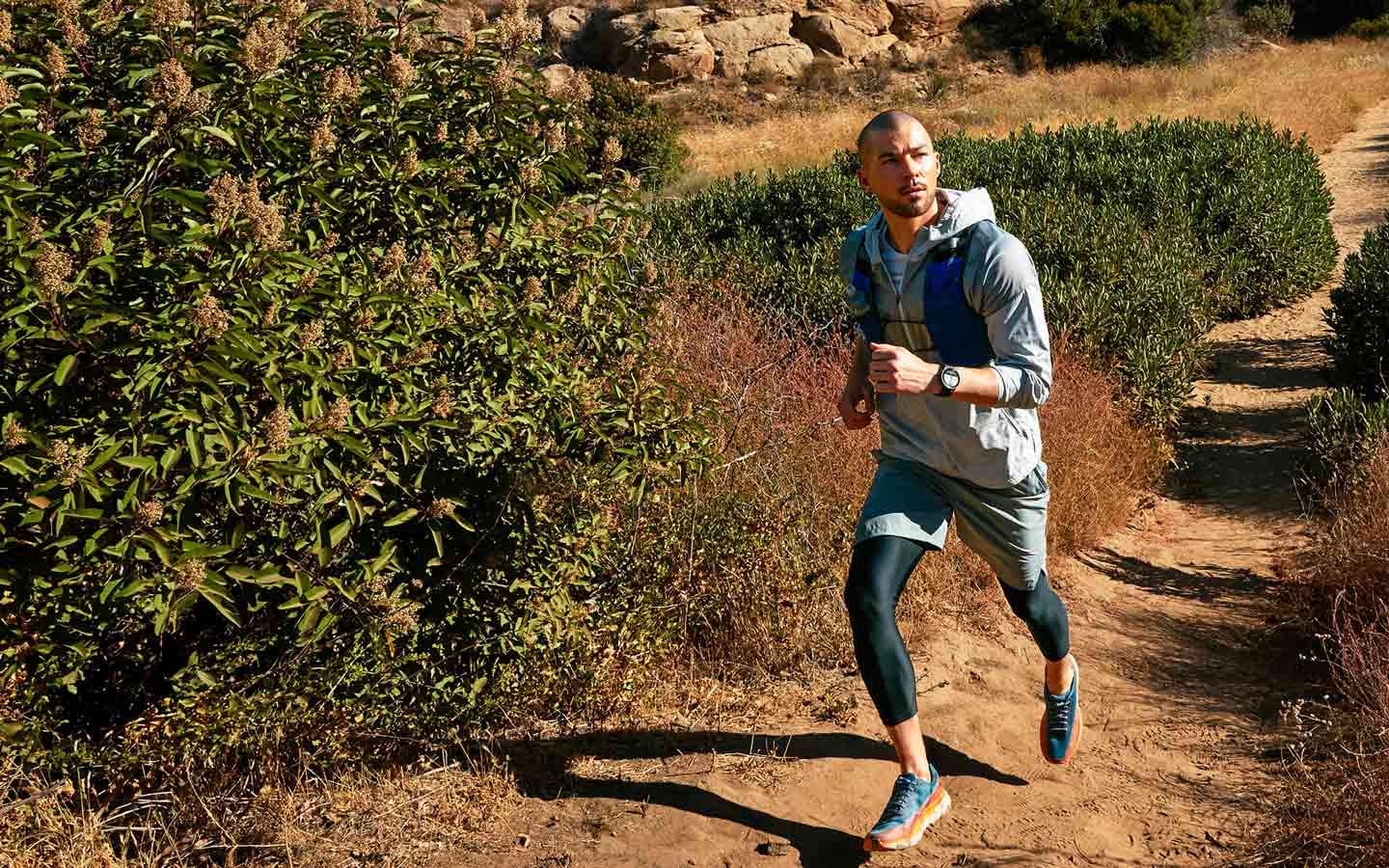 The all-new Route Workout feature lets you import GPX format workout routes from your smartphone to your watch, syncing your route list.
Go the distance, then use Track Back to return right back where you started. Staying on track is easy thanks to voice or vibration-guided turn-by-turn navigation for cyclists and hikers.
BATTERY
Power through your workout
Go hard knowing that your watch can keep up, with the biggest battery capacity among our wearable series.
590mAh (typical) Battery
A Titanium Galaxy Watch5 Pro in black showing the time as '10:08′, date as 'SAT 28', weather, and heart rate on the watch face.
HEALTH MONITORING
Ready. Set. Goals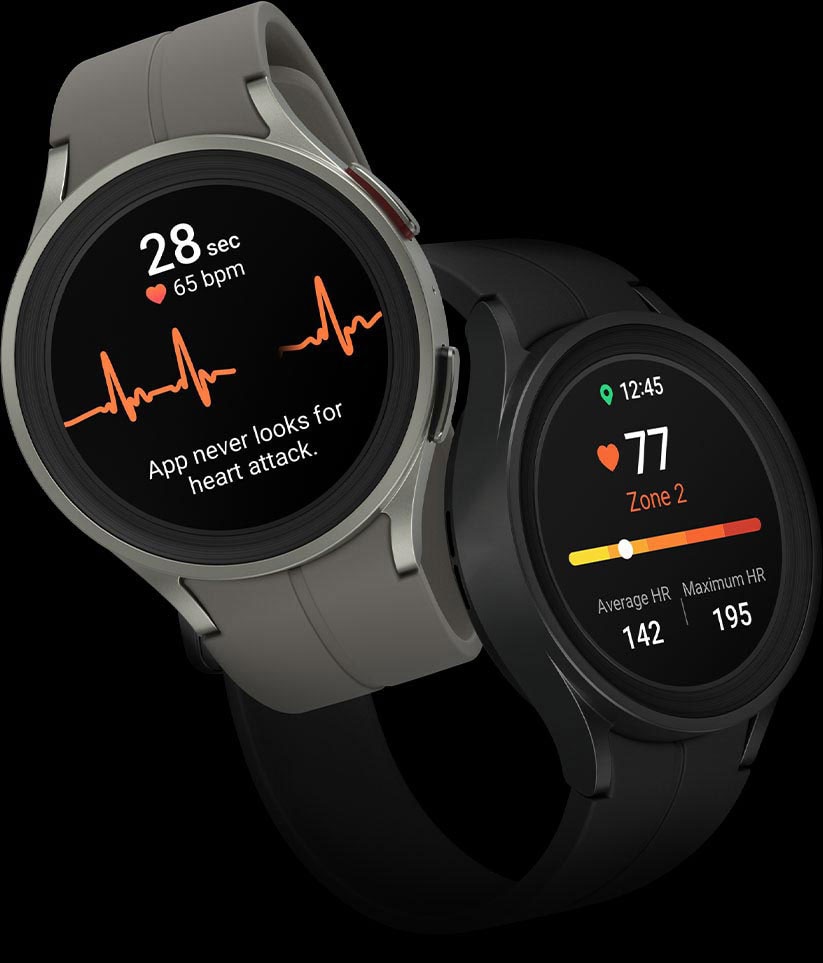 BIOACTIVE SENSOR
Never miss a beat
The powerful 3-in-1 Samsung BioActive Sensor controls three health sensors effectively, Optical Heart Rate, Electrical Heart, and Bioelectrical Impedance Analysis.
Monitor your heart rate and track your cardiovascular health to detect unusual heart rates and monitor your blood pressure.
The BioActive Sensor can record your blood pressure, helping you manage high or low blood pressure.
Let's see what you're made of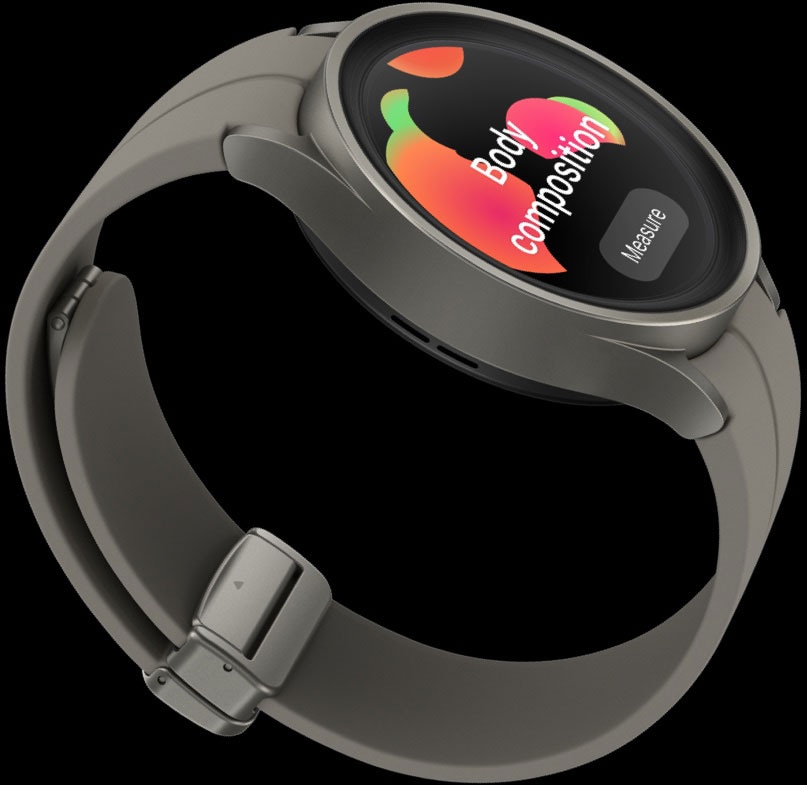 Manage your body from the inside out with body fat percentage (BIA) to skeletal muscle weight insights. All the personal feedback you need to stay on track. 15
FITNESS
Watch the
gains add up
Count steps, calories, and more. Your watch will detect physical activity to track your routines — supporting over 90 exercises. Then, check your progress there.
A Titan Galaxy Watch5 Pro showing duration, distance, speed, and heart rate on the watch face. There is a person mountain biking down a hill wearing the Watch5 Pro.
SLEEP TRACKING
Sleep tracking from A to Zzz
Our improved sleep tracking technology tracks your sleep stages to help you create healthier sleep habits and identify your sleep type via 8 animal sleep symbols. You'll also receive nightly sleep reports, so you can rest easy.
A Titan Galaxy Watch5 Pro shows the sleep time and sleep score at first and then shows a sleep dashboard indicating the sleep stages: Awake, REM, Light, and Deep. After that, it shows the sleep time and calories burned.
PERFORMANCE
Born to Perform
DURABILITY
Stronger than your toughest workout
Sapphire Crystal
Titanium case
Water-resistant
A Galaxy Watch5 Pro with a Black Titanium case is displaying a cycling function on the watch face.
Now 2x tougher front display thanks to Sapphire Crystal. It even looks indestructible with Black Titanium or Gray Titanium body cases to take the big hits. 21, 22, 23, 24
WEAR OS
Tap into the power of Google
Everything you need on the palm of your hand – well, actually on your wrist. The stand-alone Wear OS makes installing applications like Google Maps or Youtube Music easy.



A Galaxy Watch5 Pro device displaying app logos on the watch face.
SMART SWITCH
New watch. Same data
Keep your previous Galaxy Watch4 series data.
Two Galaxy Watches facing each other. At the top is a Black Galaxy Watch4 with a black band and a green time display. The bottom Gray Galaxy Watch5 Pro with a white time display. Between the two watches is the Smart Switch logo.
DESIGN
It's about time
a watch looked this good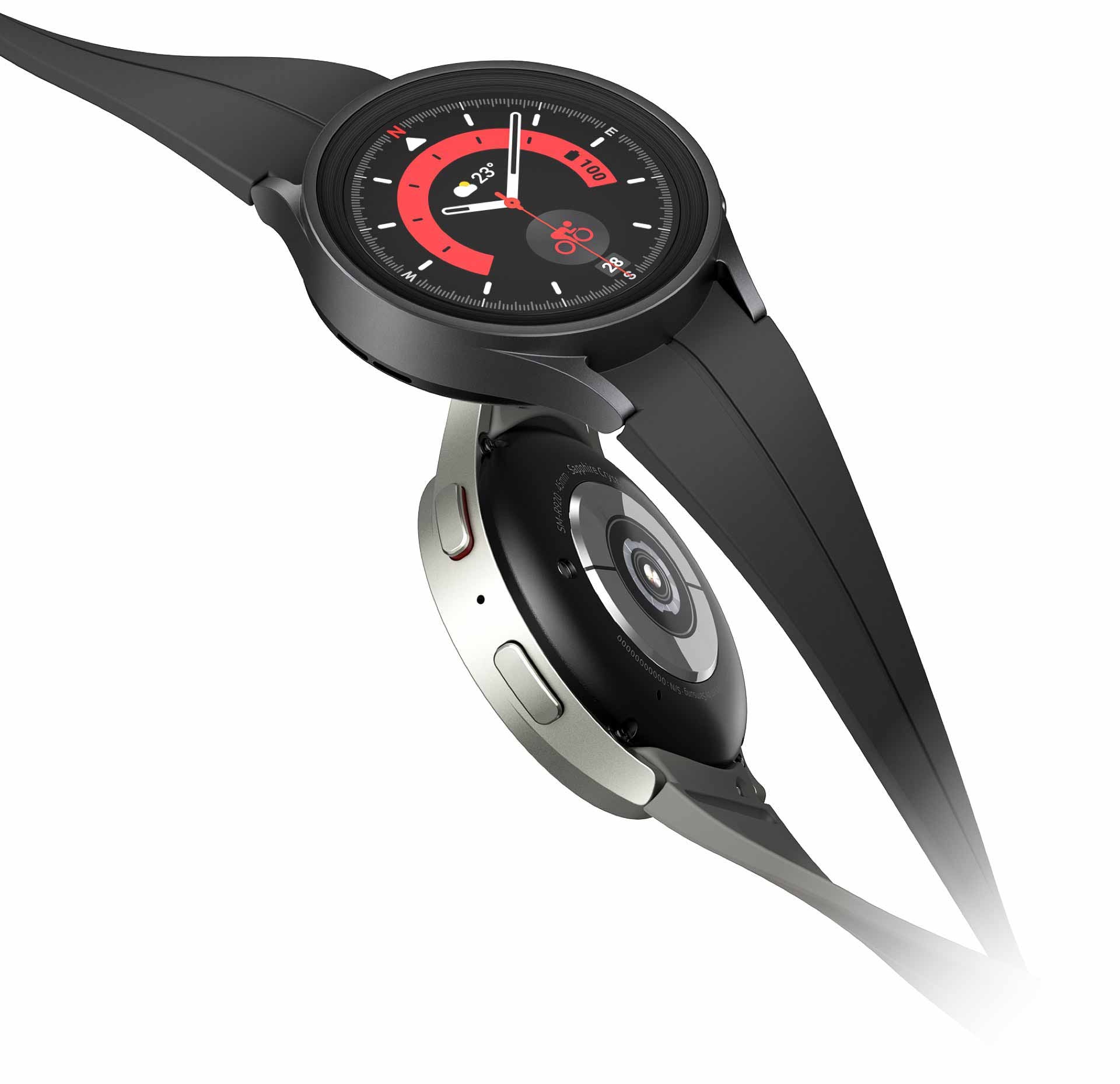 COLOR | MATERIAL
Perfect for a run or the runway
Forged with a premium Titanium body and a stunning Sapphire Crystal. Watch5 Pro stuns with classic colors and premium styling for a timeless timepiece.
WATCH FACE
Face every challenge
Analog to digital, vintage to modern, select a watch face to help you face the day. Pick from the classic set or from the various watch faces.